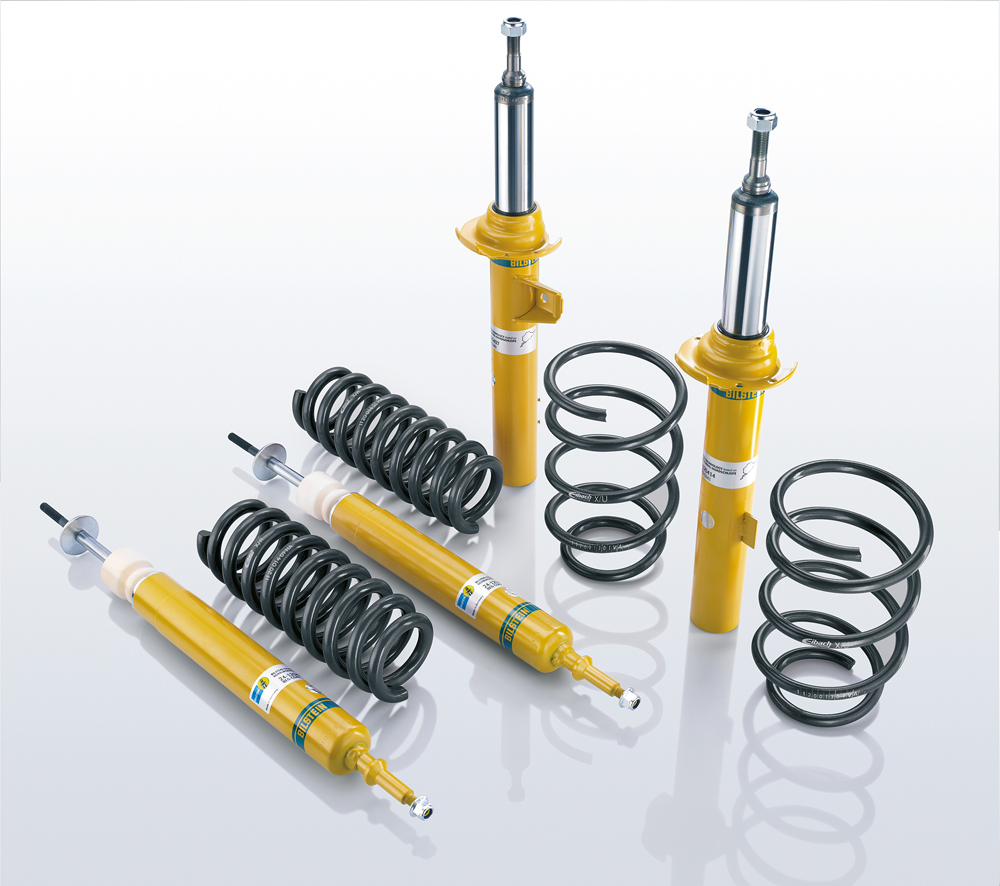 THE B12 PRO-KIT | Performance Springs & Shocks
For everyone who wants to feel every curve in the road.
After a long-awaited anticipation – market leaders of springs and dampers develop a complete Performance Suspension System
Spring and Damper technology simultaneously engineered, tuned and extensively tested
Unparalled harmony between spring and damper – resulting in a world-class suspension system – with a progressive characteristic
Precision responsive handling and excellent driving performance
Lower center of gravity – up to 40 mm (Lowering = Traction + Attraction)
Eibach Pro-Kit Performance Springs
Bilstein Performance Dampers with gas pressure technology – perfectly matched
Technical component report
Made by Bilstein and Eibach
For everyone who believes driving dynamics and performance are important. For drivers who prefer the extra safety as well as the drivers who appreciate a look of performance without sacrificing ride quality.
For this purpose, we recommend using the Eibach Pro-Tronic – for deactivating the electronic damper control system.