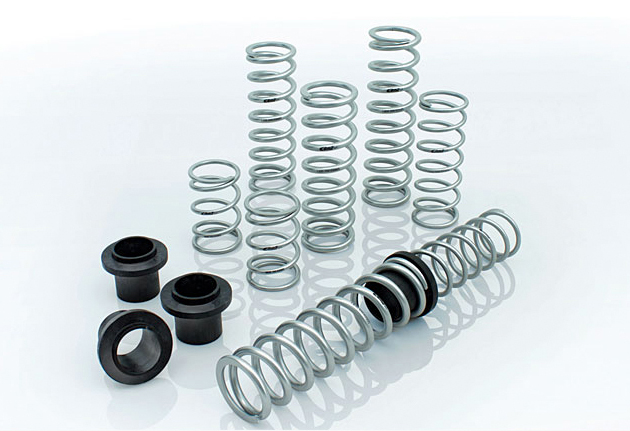 OFF ROAD RACING Catalogue Download
OFF-ROAD RACING SPRINGS
THE ULTIMATE IN DURABILITY AND PERFORMANCE
Introducing our Eibach ERO spring system, designed to withstand the extreme challenges of off-road racing with legendary Eibach performance, quality and reliability.
Like all other Eibach racing springs, our ERO springs will maintain their dimensions and rates to incredibly tight tolerances, jump after jump, race after race. Thanks to our highest-quality spring steel, state-of-the-art manufacturing and rigorous quality assurance, Eibach ERO springs will deliver the performance and reliability you need to get ahead of the pack—and stay there.
Available in 2.50″, 3.00″ and 3.63″ inside diameters with free lengths from 8″ to 33″ and rates from 100 lbs to 800 lbs. A complete line of compatible, flat-wire helper springs, tender springs and spring coupling spacers gives you the tools you need to create a suspension system you can count on.